Pownal Elementary School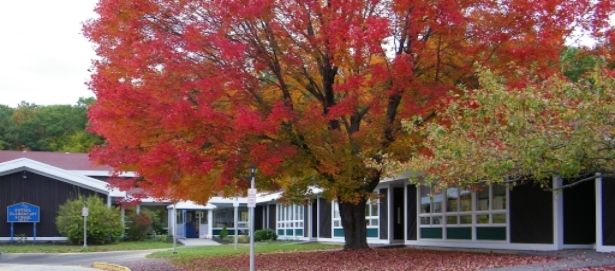 Lunch prices will be $2.60 for a full lunch and 60¢ for milk. Cost for breakfast is $1.70.
Upcoming Events:
April 2
Bow Street Market Tortoise and Hare 5K run
April 4 Grade 4 & 5 Basketball Skills 3-4
April 5 IMPACT Meeting 6:30 PM
April 6 Grade 4 & 5 Basketball Skills 3-4
April 7
Pre-Kindergarten Parent Info Night 6:30-7:00
April 8
Yearbook order deadline
April 8 Grade 4 & 5 Basketball Skills 3-4
April 11 Pickle Ball Clinic 5:30-7:30 PM
April 13
RSU #5 School Budget Meeting Q&A session at PES 6:30 PM
April 14 Reading Celebration (dress up like a book character)
April 15 NO SCHOOL for students (professional day)
April 18-22 Spring break
RSU 5 2016-17 School Budget Process
The workshops for our budget process are underway. This is the upcoming schedule for April:
April 13
Questions and Answers with individual Board members at PES
April 27
Questions and Answers with individual Board members at DCS
Both meetings begin at 6:30 PM
Please try to attend and voice your concerns or support the recommendations. This is your school budget!
Yearbooks!
This is the last week to pre-order a yearbook. Either send a $10 check to the office or go online at ybpay.lifetouch.com and use our yearbook ID code: 11935216.
Preschool and Kindergarten Parent Info Night
We are looking for Preschool and Kindergarten students for our upcoming 2016/2017 school year. If you know of any children who will have reached the age of 4 by October 15th, please remind them to contact the school so we can tell them about our terrific preschool and kindergarten programs. We will be holding a Parent Information night for Pre-Kindergarten on April 7th from 6:307:00 here at PES. This is a great time for you to see our classroom, meet our teacher, Mrs. Hardy, and ask questions about our program.
Author Visit for 4th and 5th Grades
Thanks to the generosity of IMPACT and the Durham PTA, Pownal Elementary School and Durham Community School will be co-hosting a visit with award-winning author, Gary D. Schmidt. Gary will be spending the day with 4th and 5th graders from both schools. Gary will be signing books while he is here. This is a wonderful opportunity for your child to own an autographed book by an author they've met. Your child may bring in their own copies of Gary D. Schmidt's books to be autographed.
Chickadee Award and Maine Student Book Award Reading Celebration
We will be having our annual Reading Celebration on April 14th to celebrate PES students' participation in the Chickadee Award program (K-3) and the Maine Student Book Award program (4 & 5). Both are reading programs that are celebrated in schools and public libraries state-wide. It also happens to be National Library Week. What a great way to celebrate reading and the library!
All students are invited to come to school dressed as a storybook character on Thursday, April 14th. We will spend the afternoon enjoying different reading activities and then gather in the gym for a snack and the announcement of the school and state winners for each award.
Save the Date - Thursday, May 12 - PES Art and Variety Show
In past years, the Art Show had been held in March on the night of the musical. This year it will be held in May which gives us more time to include some Spring themes. We thought it fitting that children exhibit their artistic talents along with their many other talents. There will be more information coming later.
Thanks,
David Whiting, Art Teacher
Outside and Active
To celebrate ACES Day (All Children Exercising Simultaneously), could you send in a picture of your child being "Active in the Outdoors" (hiking, bike riding, gardening, running, canoeing, playing softball, stacking wood, playing frisbee, fishing, etc.)? I would like to display the pictures on the bulletin board outside the kitchen.
Freeport Community Services - Camp Scholarships
FCS is offering camp scholarships for the variety of summer camps that they offer. If you are interested in applying for a scholarship, there are applications in our office. These scholarships are awarded on a first-come, first-serve basis. For more information on summer camps, you can call Freeport Community Services at 865-3985.

News from Impact
IMPACT Update
The next IMPACT meeting is scheduled for April 5th at 6:30 PM. Elections for Vice-President, Treasurer, and Outreach Coordinator will be held at this meeting. Anyone interested in one of these positions should email Melissa Tryon at the IMPACT email address. We will also be coordinating the Spring Playground clean-up event on April 9th. Projects to be announced. Anyone interested should be in touch with Melissa via email.
IMPACT Meetings are the first Tuesday of each month at 6:30 PM in the gym.
Don't forget to grab your CLINK bags in the office, shop on Amazon Smile, and turn in your Box Tops! Every little bit makes a difference!
Volunteer Opportunities
Share with a classroom opportunity: Do you or anyone you know have or would like to share their knowledge with students on why lichen, moss, bacteria, and/or algae may be growing on gravestones or can identify what the different growth organisms can tell us? Please contact Heather at impactpes@hotmail.com.
Become a Volunteer: Do you have any talents, hobbies, or special interests? We are looking for volunteers to share their special talents, hobbies, or interests with PES classrooms. Teachers are always looking for ways to enhance their curriculum. IMPACT will be linking these resources creating community partnerships in education. We have had over 30 PES families sign up to receive volunteer need notifications. You can send a message to Heather at impactpes@hotmail.com noting that you would like to join our Volunteer List.
CLYNK Bags, Box Tops, Amazon Smile, and Hannaford Dollars - What a difference your support has made! Your purchases from Amazon Smile gives IMPACT the opportunity to earn money to put toward extracurricular activities. Simply visit smile.amazon.com prior to placing your order and 0.05% of select purchases will be donated to IMPACT.