Pownal Elementary School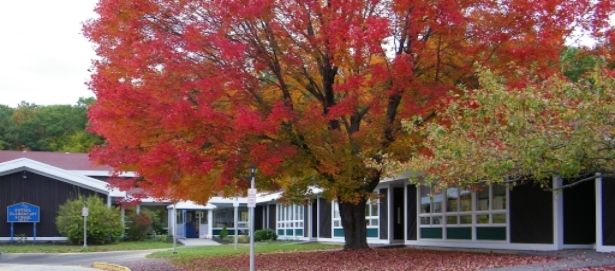 Lunch prices will be $2.60 for a full lunch and 60¢ for milk. Cost for breakfast is $1.70.
Upcoming Events:
January 25

Musical Practice, Group A 3-4 PM
January 26

Youth Basketball Skills Practices
January 27

Zumba for Kids 3:15 PM
Musical practice cancelled
Presentation of 2016-17 RSU5 recommended budget by Superintendent
January 28
Mrs. Palmer's class swims at YMCA
January 29
Impact Family Game Night - PES gym - 5:30 to 8:30 PM
January 30
Youth basketball games 8 AM - 10 AM
February 1
Musical Practice, Group B 3-4 PM
February 2
Impact Meeting 6:30 PM
February 3
Zumba for Kids 3:15 PM
Musical practice cancelled
February 4
Mrs. Palmer's class swims at YMCA
(parents can attend this session 1-2 PM)
Gifted and Talented Update
We will be universally screening students in grades 3, 5, & 8 for GT identification for the school year 2016-2017. Students may also be recommended by teachers, parents or themselves. Referral forms can be found on the Gifted & Talented page of the RSU 5 website at
http://rsu5.org/node/2398
or you can email Sarah Duffy, GT Coordinator, at
duffys@rsu5.org
to request a form. Referral forms are due by January 29th, 2016 ad may be given tot he GT teacher at each school.
Sarah Duffy, GaTE Coordinator, RSU 5
2016-17 RSU5 Budget Process has begun
At the January 27th RSU 5 Board of Directors meeting, the Superintendent's Recommended Budget will be presented. The meeting will be held at the Freeport High School Library at 6:30 PM. Your participation in this process is very important and you are encouraged to attend the meetings. Budget documents will be posted on the website after each Board meeting.
Our Spring Musical is Underway
The students are working hard, learning their parts, getting ready for the big night on March 18th. Do you have a schedule of the practices? If not, please ask for one as it is broken down into Group A and Group B. Different dates for each group. Please help your child learn their parts as they are so proud when the production night comes!
Mrs. Palmer's class has begun their swimming session. Their remaining classes will be January 28 and February 4. Please help your child remember his/her swim suit and towel on these days. Remember February 4th is the day you, as parents, can attend to watch your child swim. The session is from 1-2 PM.
Ice Skating
Ice skating has begun. The new ice rink is up and running. The children are having a great time on it, as usual. We skate during lunch recess time which is 12:00 for grades 5 & 5 and 12:25 for grades 1-3. We are always looking for "highly qualified skate tying professionals" to assist our skaters getting on the ice. We will skate on Tuesdays and Thursdays (weather and ice conditions permitting). Remember, we have extra skates and helmets for children who may not have their own or who happen to forget their own. If you have any used (but still in good condition) skates or helmets and would like to donate them to our supply, we would greatly appreciate it.

News from Impact
Impact Family Game Night will be held Friday, January 29th from 5:30 to 8:00 PM. We will have games and fun things to do in the gym while others may go out on our Skating Pond to enjoy some time skating on the ice.
IMPACT is looking for committee volunteers!
At our January meeting, we approved the creation of a new committee. The Fundraising Committee will be asked to take a look at Impact's current fundraising events, review our fundraising goals, and deliver their recommendations at the May 2016 Impact meeting for fundraising in the 2016-17 school year. Here's your chance to influence how and when we raise money for our school! We are looking for three dedicated people to tackle this important task. Please contact Melissa at 239-1921 or by email at impactpes@hotmail.com if you are interested in this opportunity.
We also have two openings on our Events Committee - party people encouraged to apply! We are still looking for someone to serve as Vice-President. It isn't as scary as you think! Ask any members of the executive committee if you are interested: Melissa Tryon, Beth Munsen, Lisa Pardus, Robin Hodsdon-Morin.
IMPACT Meeting
The next meeting for IMPACT will be the first Tuesday of each month at 6:30 PM in our gym.
Don't forget to grab your CLINK bags in the office, shop on Amazon Smile, and turn in your Box Tops! Every little bit makes a difference!
Volunteer Opportunities
Share with a classroom opportunity: Do you or anyone you know have or would like to share their knowledge with students on why lichen, moss, bacteria, and/or algae may be growing on gravestones or can identify what the different growth organisms can tell us? Please contact Heather at impactpes@hotmail.com.
Become a Volunteer: Do you have any talents, hobbies, or special interests? We are looking for volunteers to share their special talents, hobbies, or interests with PES classrooms. Teachers are always looking for ways to enhance their curriculum. IMPACT will be linking these resources creating community partnerships in education. We have had over 30 PES families sign up to receive volunteer need notifications. You can send a message to Heather at impactpes@hotmail.com noting that you would like to join our Volunteer List.
CLYNK Bags, Box Tops, Amazon Smile, and Hannaford Dollars - What a difference your support has made! Your purchases from Amazon Smile gives IMPACT the opportunity to earn money to put toward extracurricular activities. Simply visit smile.amazon.com prior to placing your order and 0.05% of select purchases will be donated to IMPACT.