Pownal Elementary School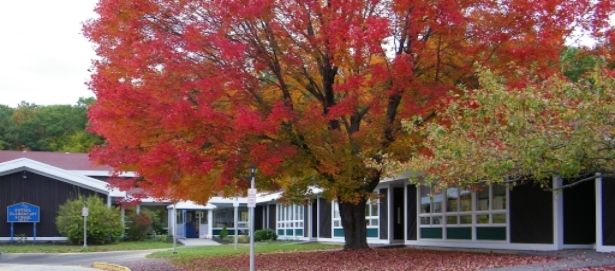 Lunch prices will be $2.60 for a full lunch and 60¢ for milk. Cost for breakfast is $1.70.
Upcoming Events:
November 16th - Mad Science (3-4 PM)
November 17th - Flu Clinic (3-7 PM, FHS)
November 19th - Grade 4 swimming
November 19th - Gifted/Talented Parent Advisory Meeting (3:30-4:30, FMS library)
November 20th - Picture Retake Day
November 25th - No School (Professional Compensation Day)
November 26-27 - Thanksgiving Break
November 30th - Mad Science (3-4 PM)
December 1st - IMPACT Meeting (6:30 PM)
December 3rd - Grade 4 swimming
Hannaford Dollars have almost ended!
This year's Hannaford Dollars will be ending on November 28th so as you purchase those Thanksgiving dinner items, remember to save your earned Hannaford dollars and return them to the school or drop them off in the Pownal Elementary box at the Yarmouth Hannaford customer service desk. This is a great way to earn money for the school and student activities. Thanks for all your help!
Picture Retake Day - Friday, November 20th
If you missed having your school picture taken in Octoer or did not like the picture you had taken, this is when you have it done or retaken. The photographers will be here in the morning until 10:30 so if you are a preschooler, make sure you come in during that time. If you are having your pictures retaken, you must return the original picture packet, uncut and complete.
The Turkeys go on Strike!
Thursday, November 19th at 6:30 PM at PES.
Come and see this fun musical put on by our own 2nd and 3rd grade students. They have worked hard preparing for this production under the direction of Allie Bois. What a fun event to see before we all have our own Thanksgiving break. See you there!
The 5th grade will be holding a bake sale and pie raffle during the show. They will also have some holiday wreaths for sale. Please come and support their fundraising efforts for the 5th grade trip to Boston!
Remaining grade 4 swimming sessions will be November 19 and December 3 and 10. Remember that on the 10th, parents can attend and watch their children swim.

IMPACT Meeting
The next meeting for IMPACT will be Tuesday, December 1st at 6:30 PM in our gym.
Don't forget to grab your CLINK bags in the office, shop on Amazon Smile, and turn in your Box Tops! Every little bit makes a difference!
Volunteer Opportunities
Share with a classroom opportunity: Do you or anyone you know have or would like to share their knowledge with students on why lichen, moss, bacteria, and/or algae may be growing on gravestones or can identify what the different growth organisms can tell us? Please contact Heather at impactpes@hotmail.com.
Become a Volunteer: Do you have any talents, hobbies, or special interests? We are looking for volunteers to share their special talents, hobbies, or interests with PES classrooms. Teachers are always looking for ways to enhance their curriculum. IMPACT will be linking these resources creating community partnerships in education. We have had over 30 PES families sign up to receive volunteer need notifications. You can send a message to Heather at impactpes@hotmail.com noting that you would like to join our Volunteer List.
CLYNK Bags, Box Tops, Amazon Smile, and Hannaford Dollars - What a difference your support has made! Your purchases from Amazon Smile gives IMPACT the opportunity to earn money to put toward extracurricular activities. Simply visit smile.amazon.com prior to placing your order and 0.05% of select purchases will be donated to IMPACT.