Pownal Elementary School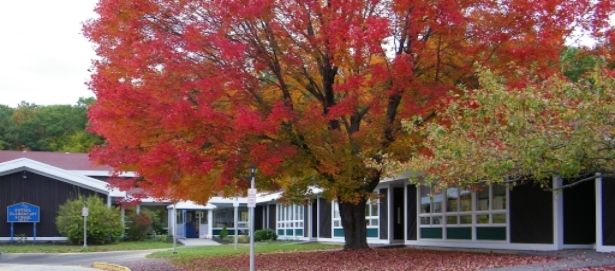 Lunch prices will be $2.60 for a full lunch and 60¢ for milk. Cost for breakfast is $1.70.
Upcoming Events:
June 1

Spring Concert - 6:30 PM
June 2 Grade 5 to Freeport Public Library - 12:30-2:15
June 3

Grade 4 Runaround Pond canoe trip - 9:30-1:30
June 4

Track Championship at Twin Brooks in Cumberland - 1 PM
June 6

Final IMPACT meeting - 6:30 PM
June 8 All school trip to Crescent Beach (8:45-2:00)
June 10

Sunflower Farm Field Trip (K & Grade 1)
June 13 Volunteer Appreciation Breakfast 8:30 AM (RSVP to Allie Bois)
June 14

Budget Validation Referendum voting at Mallett Hall
June 16 Field Day (K-2 from 9:30-11:00, 3-5 from 1:30-2:55)
June 17

Last day of school - dismissal at 11:45
June 20

Pownal Annual Town Meeting in the gym - 7 PM
June 28 PES Summer Library Hours starts (9-12)
Dance Team Update
Morris/English-Longsword Dance Team will meet one more Thursday (June 2nd) from 3-4:15. All third, fourth, and fifth graders are welcome. Current members already have signed permission slips from parents. Students can still join the group with a signed permission note. Thanks!
Marie Wendt, Instructor
Field Day for PES
Our annual field day will be held on Thursday, June 16th. We have put our order in for a nice, sunny day for all the outdoor activities. The actual activities will be listed later, but the times for all grades will be as follows:
K, 1, & 2 9:30-11:00 AM
3, 4, & 5 1:30-2:55 PM
Good luck to our outgoing 5th graders. Have a wonderful experience as you enter middle school!
Oliver

~

Meredith

~

Al

~

Peter ~

Henry ~ Maddie ~ Guillermo ~ Reece ~ Lela
Aurora ~ Will ~ Ben ~ Alden ~ Logan ~ Caroline ~ Sarah ~ Erin
The last day of school for PES will be Friday the 17th and we will be dismissing the students at 11:45. We will be offering a bagged lunch on that day for those who want it. A form will be coming home soon for lunch choices.
Budget Validation Referendum Vote
Please remember to go to Mallett Hall on June 14th for the Budget Validation Referendum vote where all three towns vote to either validate or revoke the Budget for School Year 2016/17.
Pownal's Annual Town Meeting will take place on Monday, June 20th at 7PM in our gym.
PES Summer Library Hours
Tuesdays & Thursdays
9:00-12:00
June 28 - July 28
Featuring Family Story Time from 9:30-10:00
Join Mrs. Francis for stories, songs, and crafts
All PES students and siblings accompanied by an adult are welcome at any time during open hours, to participate in the storytimes and/or to come in and 'shop' for books.
Kitchen Update
All student accounts can be looked up online at myschoolbucks.com. You just follow the prompts to set it up. The Nutrition Department cannot do this for you. We are coming to the end of another year and it is time to pay any outstanding lunch bills. We will always accept payments here at school and you can also put money on a student's account online at an addition cost of $1.95 per transaction. When you send money to school, if it is for siblings, please remember to
mark how much goes on each child's account
. Thank you for another great year!
Mrs. Coro
It's time for the Spring Concert
The Spring Concert will be Wednesday, June 1st in our gym. Students in K-5 will be performing. Please have the students arrive between 6 and 6:15 PM. 4th and 5th graders will need their music and instruments. Please dress nicely for this concert! Come and enjoy a wonderful evening of music and songs.
From the Computer Lab
Many of the students have enjoyed playing Skoolbo this year! Skoolbo is an app that reinforces math and literacy skills and self-levels for each child. If your child would like to play over the summer, it's a free download for both Apple and Android devices, but you need to know our school code to join the game. The first time you run it, click Teachers and Schools and then type in our school code: ME7164TV. The game does require an internet connection to run so I don't advise installing it on a phone unless you have unlimited data. If your child has forgotten his/her password, send me an e-mail and I can let you know what it is.
The Track Championship will be held at Twin Brooks in Cumberland on Saturday, June 4th. This even will begin at 1 PM. Remember, parking is very limited so go early or try to carpool with a friend. The school DOES NOT provide transportation to this event. Good luck to our Pownal runners!
Freeport Community Services - Camp Scholarships
FCS is offering camp scholarships for the variety of summer camps that they offer. If you are interested in applying for a scholarship, there are applications in our office. These scholarships are awarded on a first-come, first-serve basis. For more information on summer camps, you can call Freeport Community Services at 865-3985.

News from Impact
IMPACT Update
The final IMPACT meeting of the school year will be Monday, June 6th at 6:30 PM.
Don't forget to grab your CLINK bags in the office, shop on Amazon Smile, and turn in your Box Tops! Every little bit makes a difference!
Volunteer Opportunities
Share with a classroom opportunity: Do you or anyone you know have or would like to share their knowledge with students on why lichen, moss, bacteria, and/or algae may be growing on gravestones or can identify what the different growth organisms can tell us? Please contact Heather at impactpes@hotmail.com.
Become a Volunteer: Do you have any talents, hobbies, or special interests? We are looking for volunteers to share their special talents, hobbies, or interests with PES classrooms. Teachers are always looking for ways to enhance their curriculum. IMPACT will be linking these resources creating community partnerships in education. We have had over 30 PES families sign up to receive volunteer need notifications. You can send a message to Heather at impactpes@hotmail.com noting that you would like to join our Volunteer List.
CLYNK Bags, Box Tops, Amazon Smile, and Hannaford Dollars - What a difference your support has made! Your purchases from Amazon Smile gives IMPACT the opportunity to earn money to put toward extracurricular activities. Simply visit smile.amazon.com prior to placing your order and 0.05% of select purchases will be donated to IMPACT.